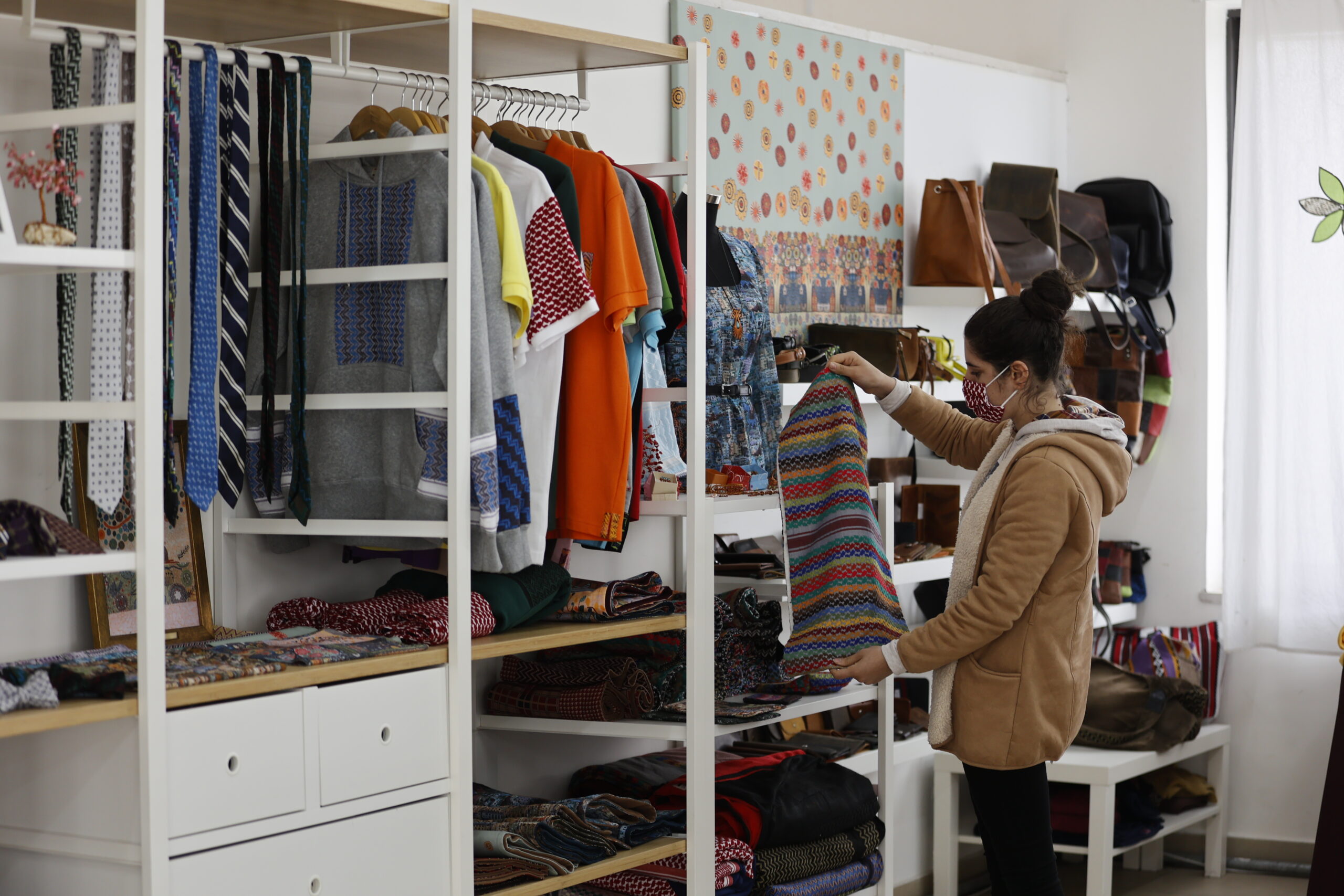 The sewing workshop where Iraqi refugee women sew their future…
Habibi's craft supply chain was born and developed within the Rafedìn Atelier, which houses Iraqi refugee girls who escaped ISIS and teaches them the art of tailoring.
Rafedìn, in Syro-Aramaic "between the two rivers," denotes the land between the Tigris and Euphrates, what was once rich Mesopotamia, the cradle of the earliest civilizations in history.
From an initial insight in 2016, combined with the professionalism and passion of the two tailors who have joined Abuna Mario in this activity, as well as A hundred girls have taken our classes. and left, most of them for Australia, with their certificate of acquired skills, ready to start again.