Posted By
admin
Training for pizza makers at Mar Yousef Pizza.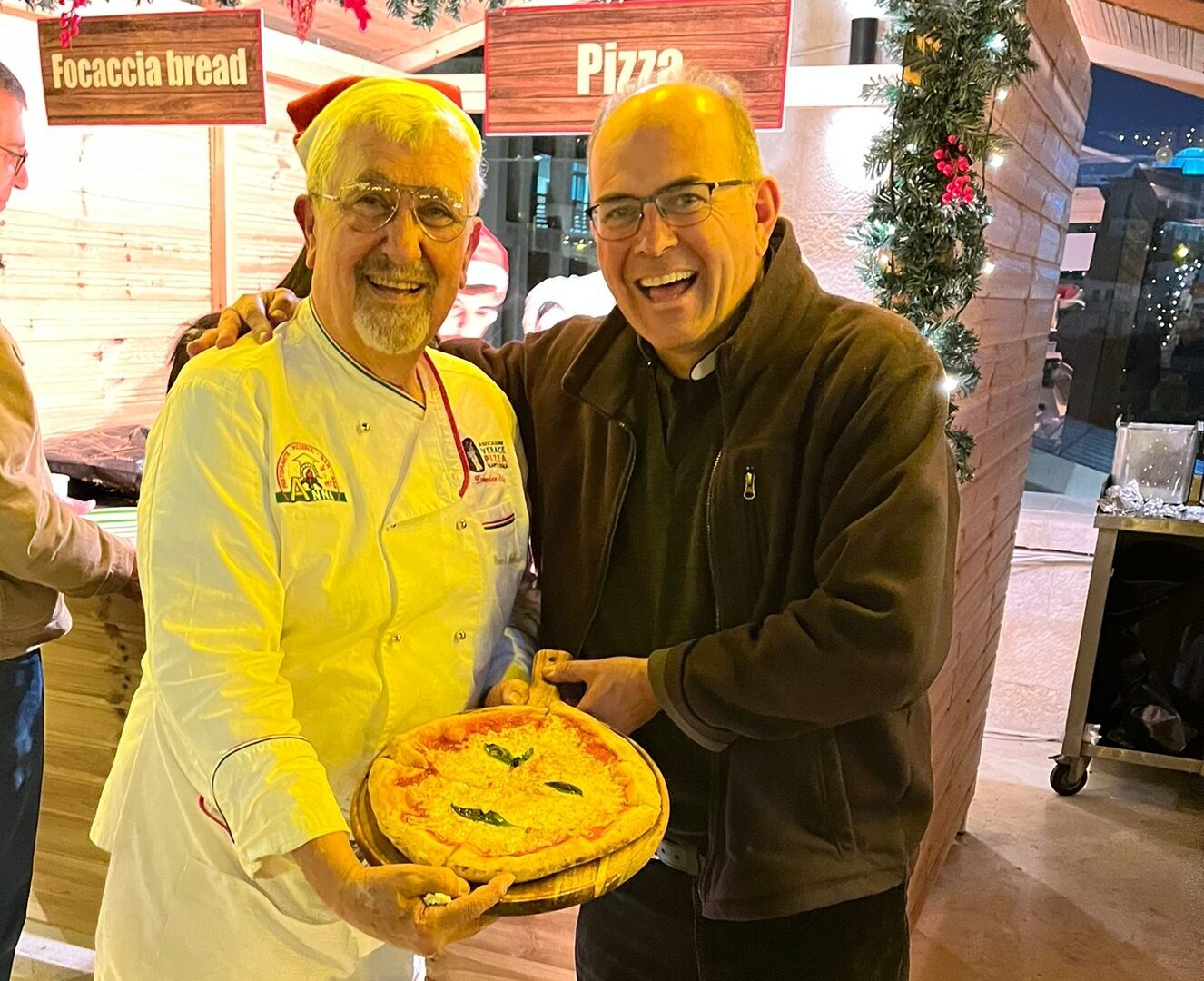 In early December, in collaboration with the Verace Pizza Napoletana Association, a week-long training course on the preparation of true Neapolitan pizza was held for the cooks of the Mar Yousef Pizza project in Amman, with master pizza maker Domenico Scola.
The kids learned how to make new pizzas, experimented with new recipes, including fried pizza! We are waiting for you to taste our new pizzas!